What is Nomad Hideout?
home for digital nomads, exchange students and travelers just like you.
You love adventure, travel, but you also want to remain productive during your trip.
That is why we created Nomad Hideout. A coliving space to enjoy Cusco, Perú from one of its the nicest residential areas: Magisterio.
Nomad Hideout's strategic location gives travelers a space equipped with the best of both worlds: A homelike residence, proximity to all the main touristic spots, and access to all of the city's conveniences for a comfortable daily life.
Amenities
Our different rooms have different amenities, but the most important, which are shared by all of them, are:
FAST and STABLE WiFi
Unlike most places where you can stay in Cusco, we have partnered with the best internet service provider in the city to give you
stable
, and fast speeds at all times. Our speeds are:
Download:
40 - 100 Mb

Upload:
7 - 18 Mb
These speeds are guaranteed until we hit the limit of 500GB download and upload every month, but we have never hit this limit yet. These speeds are enough for photo backups, Netflix, calls and anything work or business related! We are constantly looking to improve the signal and speed in every room. If you needed more speed or cable TV, we can provide it for an additional cost. We can give you speeds in the range of 200Mb-400Mb download and 20Mb-40Mb upload.
Contact us
if you needed these, or any other additional service.
Safe Neighborhood
This is one of the safest neighborhoods in Cusco. This zone is guarded by private security companies that work for home owners like us. There is even a large home surveillance company across the street. Talk about safety at any time of the day!
Mall: One Square Away
Real Plaza, the biggest mall in Cusco, is just one square away. Inside, you will find pretty much anything you may want to buy. There is a movie theater, peruvian food chains, a well-stocked supermarket with lots of fruits and vegetables, clothing stores, makeup stores, pharmacies, electronics, banks, ATMs, phone carriers, as well as international stores like an Apple certified store, a Starbucks, a Burger King, a Chili's and more.
Co-working space
and Coffee Shops
You can always work from Nomad Hideout, that is sort of the point? However, there are many nice coffee shops in walking distance, and a co-working space called GenUp in the very same street (that is less than a square away!). Your options for places to work when living here are many. You won't find yourself out of options when looking for a new venue to work from.
The best gyms
There are several gyms nearby. And the best 2 gyms in the city are just 1 and 3 squares away from us. Wether mentally or physically, you are well positioned to keep growing during your stay.
Historic Center a short ride away
Nomad Hideout is surrounded by transportation options, like buses and cabs that will take you anywhere in the the city quickly and for cheap, including to and from the touristic part of Cusco: Plaza de Armas (the main square) and The Historic Center. Both are just 10 minutes away in a cab, which costs from 5 to 7 soles (US$1 - $2 what?!). Buses will take you there for 80 cents in 15 to 20 minutes. If you prefer to walk, you can get to the historic center in 35 to 40 minutes. Additionally, if you were so adventurous, there are Incan ruins just 30 minutes away walking, or 8 away minutes by car, in an archeological site not many people know or visit, called Rumiwasi. Rumiwasi can be seen from here and the whole city can be seen from Rumiwasi!
Outdoor Activities
Apart from the closest attractions in the city, there are many possible retreats, tours and extreme sports you can do in Cusco or closeby. Many tourists make Cusco their proxy-location to visit other parts of the andes, the jungle, the desert or even other cities and countries (generally Puno, Bolivia, Chile, Arequipa, etc.). There is nature, mountains, water springs, lakes, rivers, deserts and sport centers to do things like camping, horse riding, kayaking, hiking, bungee jumping, swimming, sand surfing/biking, exploring archeological sites, and more.
Active Nightlife
Even though the city is small at 450 thousand people, due to the touristic nature of the city, you will find people from all over the world partying every day at some club or bar. Most of which are concentrated in the historic center, meaning that you can walk in and out of venues in short walks if the club or bar you went to wasn't fun or wasn't what you were looking for. Entrance to events, clubs and cocktails are pretty affordable too, so you won't break the bank every weekend. Inside clubs and bars, there is generally a good mix of locals and visitors from literally everywhere, which makes the party scene pretty fun for couples and even more for singles!
Free parking
If you rent a motorcyble, bike or car you can park it securely inside the building for FREE! This amenity is subject to availability. Make sure to ask us for the dates that you need parking (parking is available 90%+ of the time). However, if our on-premise parking was unavailable, you can safely park in the park in front, just like many other guests and people do without issue every day. This neighborhood is super safe, I'm telling you!
Daily Cleaning
The common areas in our co-living space are kept clean and stocked always, because we hire daily cleaning from Monday to Sunday. If you are staying for long periods of time, your room can be cleaned every week for FREE! We don't allow pets or smoke either, so if you are allergic to those, you are welcome.
All other Basics COVERED
Need to cook yourself, store food and do laundry? You can do all of those things here. The bathrooms always have toilet paper, shampoo and soap. The kitchen is always with propane so you can cook. We have hot water all day every day with good pressure across all floors thanks to our motorized water tanks, unlike other houses, because Cusco's water is rationed due to capacity constraints. Cusco's water is also heavy (contains lots of sediments from rocks) which can be harmful to our skin and hair, not in here though! We filter all the water that comes into our pipes for sediments so you can have your hair and skin protected. We have paid attention to details that others forgo so your experience living here is seamless!
So... how much?
It's a steal. It feels like Black Friday every day. At
US$9 to US$20 per night
we have one of the best, if not the best, price to value ratio around, specially considering our location and all the amenities. Our prices are so good that travelers like you can enjoy affordable but comfortable long or short term stays. Our repeat customers
LOVE us
. And if this wasn't enough, we offer discounts for stays of or longer than 7 and 30 days. We have over
1300 validated positive reviews
from our guests. Check us out!
Previous guests say 💕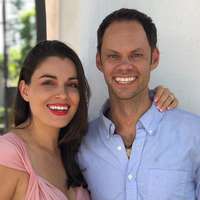 "Best value in Cusco! Everything is super clean, simple and organized. We met some great people staying in the other rooms. Super fast wifi! No problems communicating with the host. The neighborhood is safe and there are great restaurants nearby. Uber works great. I'd recommend this place, 100%!! 5 stars!!!"
Tatiana
from the US, August 2019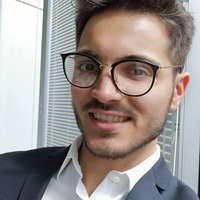 "This place has great value. I recommend it for your trip to Peru."
Tiberiu, Entrepreneur
from the UK, March 2019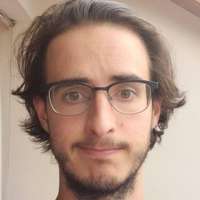 "Better than expected. Great place to stay."
Marc-Antoine
from Canada, October 2019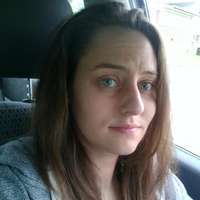 "Very modern building. Only place I've ever stayed in that always had full hand soap and toilet paper despite the number of other guests. Better shower than the one I have at home. Grounded power outlets in convenient places. Far from the historic center, however, it's very easy to get there by bus, taxi or walking - but everything you need is available near the apartment!"
Kim
from the US, November 2019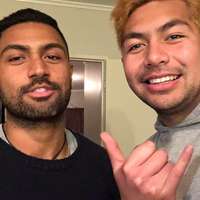 "The host is easy to communicate with and was incredibly hospitable. Will be staying with him again should I return to Peru!"
Rajah
from New Zealand, November 2018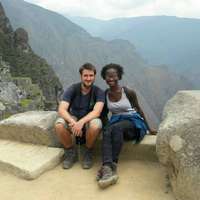 "Perfect accomodation in Cusco"
Cyril
from France, September 2018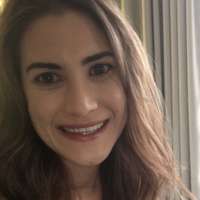 "This room was our favorite stay in Cusco."
Justine
from Canada, October 2019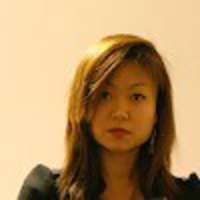 "Came back to stay again. Great space, easy going host, location and cool neighborhood. All good things."
Bonnie
from the US, November 2019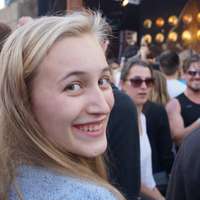 "Great value! We would definitely recommend it. It is easy to get to the center, and the host gives very clear instructions, like how to get to the apartment and what to say to the taxi drivers."
Carlina
from Germany, April 2019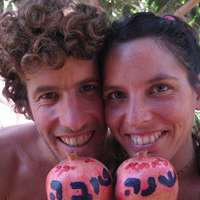 "We had a wonderful time at the house. Very clean, very comfortable beds shower and kitchen, great hospitality, great location near the shopping mall and airport."
Uri
from Israel, October 2016
These are just some of the over 1300 reviews 😉